---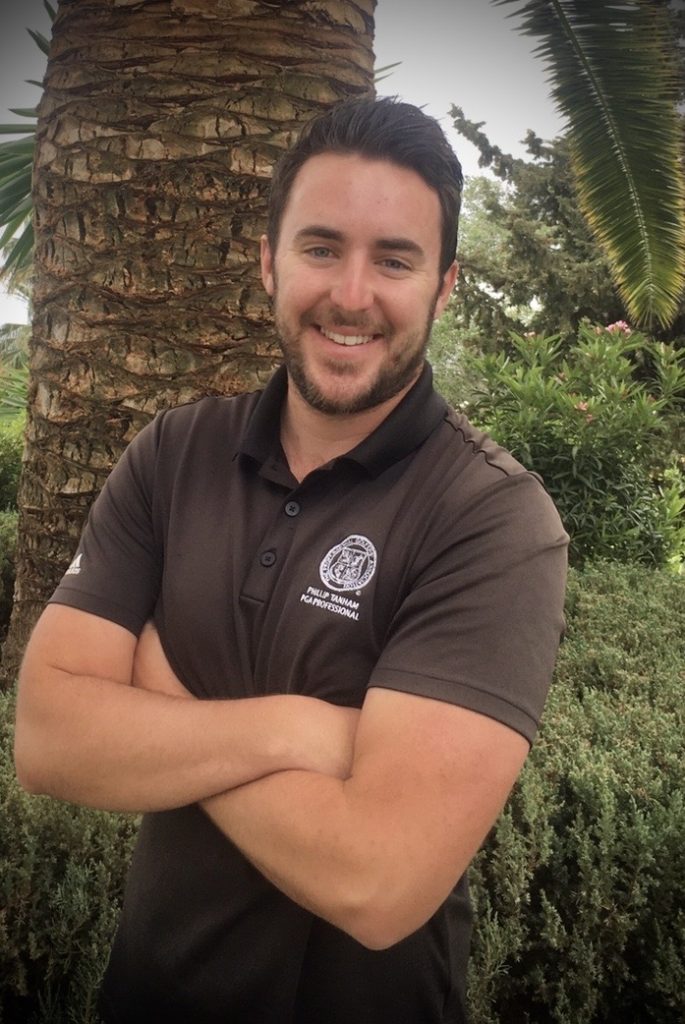 Phil is a Fully Qualified PGA Professional from Ireland. Through his training with the PGA, Phillip has developed his coaching by learning from leading experts in the golf coaching and sport science industry. Phil started his career as an assistant professional at Dun Laoghaire Golf Club, in Wicklow, Ireland. With a huge passion to pursue golf coaching full time he then moved to Spain to work at the US Open Major Winner Michael Campbell's golf academy at Villa Padierna as a full-time coach.
---
Having learnt and developed a great deal from both positions Phil then took the opportunity to begin his own coaching business at the stunning Marbella Golf and Country Club where he is based today. Phillip has a wealth of experience working and achieving results with players of all levels from juniors and beginners, right up to playing professionals.
---
By working with Phillip, you will experience a holistic approach to your golf development and performance in a fun relaxed environment. By combining the world's leading coaching technology, and Phillips extensive knowledge of the technical, physical and mental aspects of the game, you will be given a blueprint to your success.
---
Qualifications
Fully Qualified PGA Professional
ASQ Level 1 and 2 Coach
TPI Certified
Trackman
3D Motion Capture My Swing Professional
---
Who dares to teach must never cease to learn
---
Phillips passion for golf coaching means a continuous pursuit for the newest and most update advances in the golf coaching industry via CPD courses and latest developments. Some examples of recent courses Phillip has recently been on can be seen below!
Force and Motion Certification
Force and Motion dives into the Kinetics and Kinematics of the golf swing. Kinetics describes the forces in the golf swing which we cannot see whereas Kinematics describes the movements of the body, for example hip and shoulder turn. By studying the key characteristics in both of these fields amongst the best players in the world we can begin to piece together the real fundamentals of a great golf swing.
Scott Cowx Certified 5.0
Scott Cowx 5.0 Certification goes in depth into swing mechanics, and how we can apply different pieces which can be made to fit each individual player. The end goal always being to arrive at a consistent, repeatable impact position. How each player arrives there may be different so its important to have an in depth understanding of how to piece together the necessary pieces for you. Scott Cowx has worked and consulted with many tour pros and shares how hes been able to help them reach their next level.
---